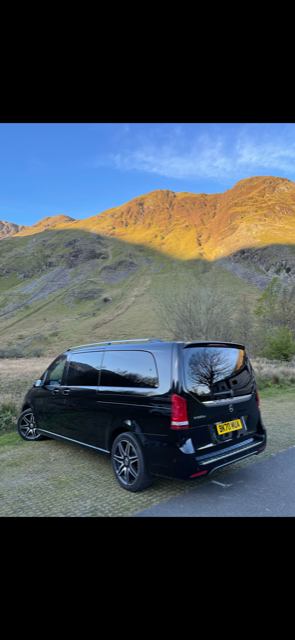 Tim Lewis
Production Driver
Profile
Location: London, Manchester, Brighton
PRODUCTION DRIVER LONDON,MANCHESTER,BRIGHTON.
Brand new Sept 20 plate Mercedes V-Class AMG. Vehicle is supplied with 8 seats ( 7 passengers ) Full leather interior, 4G WiFi, Fully air conditioned in all three zones. Privacy glass in the rear six seats. Drinks cooler, 13amp plug adapter plus multiple USB's.
Day rate : £400 for driver & vehicle ( 11 hours inc lunch ) Overtime is charged at time and a half. Mileage : £0.75p per mile. Day rates apply from first pick up to last drop off.
The V-Class offers an executive and luxurious mode of transport and comes with a very experienced driver who understands what is required to be part of a production team. Tim can be based in London, Manchester and Brighton. The Vehicle is fully covered with media insurance.